Normál csavarbehajtók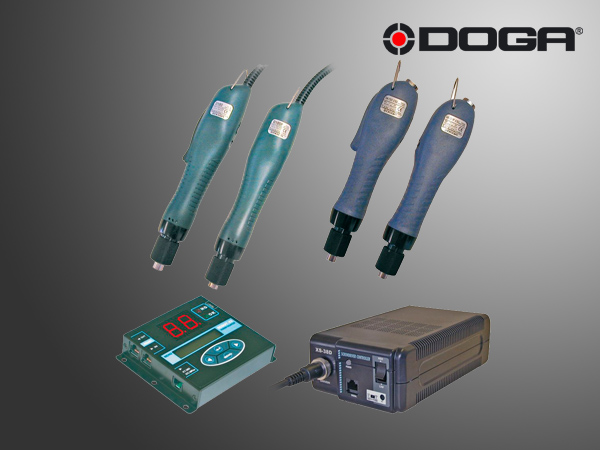 GA Series
designed for operator comfort: light weight and small sized, full ergonomic design


designed for productivity: Accurate shut-off clutch (+/- 3%), speed control, maintenance free (shut-off operated by magnetic sensor - no wearing)


designed for quality: ESD free, External torque adjustment scale, soft start, double hit mode
DO Series
designed for operator comfort: light weight and small sized, full ergonomic design


designed for productivity: Robust and durable - Suitable with high production rate, Accurate shut-off clutch (+/- 3%), speed control, maintenance free(shut-off operated by magnetic sensor - no wearing)


designed for quality: ESD free, External torque adjustment scale
Controllers
High productivity: Thanks to the unique SMPS technology (switching modulation), the connected screwdriver always delivers constant rotation speed and fastening force even for demanding fastening process (self-tapping tightening, soft joint...)


Comfort: Light weight and compact


Durability: Built-in Over heat and Over Current protection prevent the screwdriver from damage or bad use


Economy: Maintenance free


Quality: Easy monitoring of your fastenings thanks to torque reached signal output, start and stop signal outputs, selectable softstart, Double-hit mode for soft joint, Screwdriver lock signal input for PLC (prevents screwdrivers activation until PLC input signal - on XS-38 D only).

Az oldal Internet Explorer alatt nem fut helyesen!


© copyright 2013 Al-Bohacen Kft.